AdBlue® 5 litre can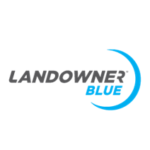 Landowner Blue AdBlue® in 5 litre cans has been designed specifically for consumers who need to re-fill AdBlue® in to their passenger vehicles.
£7.99 – £470.98 ex. VAT
x
Delivery enquiry
Please fill out the details below and we will come back to you with a price within 24 hours.
Description Item
5 litre cans of Landowner Blue AdBlue® have been designed around everyday consumers who's passenger vehicles now require AdBlue®. A 5 litre 'top-up' of AdBlue® can be added to the car's dedicated AdBlue® tank when the consumer is alerted to a low level of AdBlue®, typically via a warning light on the dashboard.
The cans are supplied with a dispensing spout which should be affixed to the top of the can prior to dispensing. The spouts can then be extended and are flexible, ensuring that the AdBlue® can be easily and quickly poured in to the vehicles dedicated AdBlue® tank.
As Landowner Blue is manufactured to ISO22241 specifications under license of the VDA (Verband der Automobilindustrie e.V.) you can rest assured that our product is of the highest standard for your car.
We offer our 5 litre cans in pallet quantities (for re-sellers or large car fleets), in singles or in a consumer box of 4 cans. This consumer box allows a customer to take advantage of a discounted price and keep cans in stock at home ready for their next re-fill.
If you would like to enquire about an alternate quantity, please complete the 'quick quote' form here
Brand
Landowner Blue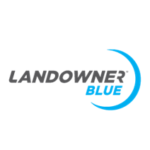 MSDS
To view the Material Safety Data Sheet for Adblue® from Landowner®, please click here
Delivery
Product is in stock.
For single items / boxes, orders placed by 11.00 am will be delivered next working day delivery; if after 11 am, the order will be delivered within 2 working days.
For pallet quantities please select either next day delivery or 48 hr delivery at checkout. Pallet orders should be placed by 11.00 am for next working day delivery; if after 11 am, the order will be delivered within 2 working days.