Adblue® Barrel Pump (Basic)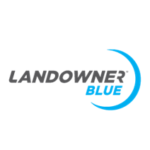 The AdBlue® Barrel Pump (Basic) is suitable for low volume applications, and can also be used to dispense AdBlue® from barrels where there is no power available.
£93.60 inc. VAT
£78.00 ex. VAT
x
Enquiry Form
Please fill out the details below and we will come back to you with a price within 24 hours.
The manual piston AdBlue® pumps, supplied by Landowner Blue are designed for the easy delivery of AdBlue® and other liquids from 220 litre drums. They are a popular choice when there is no power available, or when electric AdBlue® pumps are not cost effective due to the small amounts of fluid being dispensed.
Main features of the Piston AdBlue® Hand Pump:
AdBlue® Hand Pump
Polypropylene body with Viton seals
Piston mechanism
Max flow rate: 330ml per stroke
2" BSP drum adaptor suitable for Landowner Blue 220l barrels
 2 metre delivery hose
Delivery
Product is in stock.
If ordered along with an IBC or barrel of product, delivery will be charged and delivered at the same time as the IBC / Barrel.
For single items, orders placed by 11.00 am will be delivered next working day delivery; if after 11 am, the order will be delivered within 2 – 3 working days.
Please note, we are currently unable to ship to Northern Ireland.