Adblue® Barrel Pump (Pro)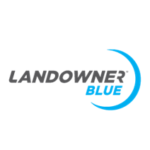 The AdBlue® Barrel Pump Pro is designed for higher volume applications and where a reliable and professional barrel dispensing method is required.
£170.79 ex. VAT
x
Delivery enquiry
Please fill out the details below and we will come back to you with a price within 24 hours.
Description Item
This Piusi pump is a manually operated AdBlue® barrel pump specially designed for the transfer of AdBlue®; it is also suitable for the transfer of deionised water. This AdBlue® hand pump has a higher specification compared to others on the market; It is more durable due to its stainless steel outer casing and has silky smooth operation thanks to its rolling hand grip. The inlet of this pump benefits from a grooved locking mechanism for securing it onto the drum connector. This is to stop it from spinning on the drum whilst in use; a common issue with cheaper solutions.
Requiring no power in order to operate, this manual AdBlue® Pump is ideal for agricultural use or in locations where using a mains powered pump isn't possible. The Piusi pump has a high suction capacity and is self-priming, sustains flow rates of 38 litres per 100 revolutions and all materials used are wear resistant with 100% chemical compatibility.
This AdBlue® transfer pump comes with a 2.5m delivery hose which has a 19mm stainless steel spout, including the additional benefit of having a spout stopper which reduces crystallisation in the delivery hose.
Features of the Piusi Stainless Steel AdBlue® Hand Pump:
Piusi Manual AdBlue® Pump
Max flow rate: 380ml per revolution
Stainless steel construction
56×4 drum connector – suitable for Landowner Blue 220 litre drums
2.5m delivery hose
19mm spout c/w anti-crystallisation stopper
3-part suction tube and bung adapter
Brand
Landowner Blue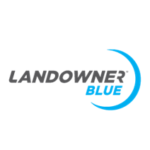 Please provide 3-5 working days as all product is manufactured to order. It will then be dispatched using your chosen shipping method. Our transport team will call you to inform you of when delivery will be made, so please ensure that you can be reached on the contact number(s) provided.