AdBlue® Gravity Dispensing Kit IBC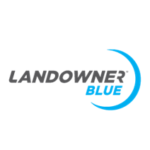 Adblue® gravity dispensing kit, suitable to take Adblue® from the bottom outlet on Landowner Blue 1000 litre IBC's.
£126.00 inc. VAT
£105.00 ex. VAT
x
Enquiry Form
Please fill out the details below and we will come back to you with a price within 24 hours.
This AdBlue® gravity dispensing kit from Piusi is 'self-assembly' and is designed for the cost effective dispensing of AdBlue® from the bottom outlet of a 1000 litre IBC. This method of dispensing AdBlue® is ideal where an electric pump is not deemed necessary.
Features of the AdBlue® Gravity Dispensing Kit:
Piusi Suzzara Blue manual nozzle with hose tail inlet
60 x 6 IBC bottom adaptor to allow connection to IBC
Stainless steel hose clips
Clear pipe to allow product visibility
3 meter delivery hose allowing extensive reach from IBC to AdBlue® tank
Delivery
Product is in stock.
If ordered along with an IBC or barrel of product, delivery will be charged and delivered at the same time as the IBC / Barrel.
For single items, orders placed by 11.00 am will be delivered next working day delivery; if after 11 am, the order will be delivered within 2 – 3 working days.
Please note, we are currently unable to ship to Northern Ireland.