AdBlue® Gravity Dispensing Kit IBC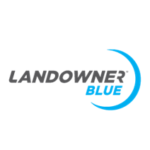 Adblue® gravity dispensing kit, suitable to take Adblue® from the bottom outlet on Landowner Blue 1000 litre IBC's.
£79.54 ex. VAT
x
Delivery enquiry
Please fill out the details below and we will come back to you with a price within 24 hours.
Description Item
This AdBlue® gravity dispensing kit from Piusi is 'self-assembly' and is designed for the cost effective dispensing of AdBlue® from the bottom outlet of a 1000 litre IBC. This method of dispensing AdBlue® is ideal where an electric pump is not deemed necessary.
Features of the AdBlue® Gravity Dispensing Kit:
Piusi Suzzara Blue manual nozzle with hose tail inlet
60 x 6 IBC bottom adaptor to allow connection to IBC
Stainless steel hose clips
Clear pipe to allow product visibility
4 meter delivery hose allowing extensive reach from IBC to AdBlue® tank
Brand
Landowner Blue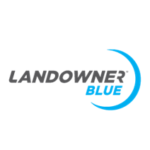 Please provide 3-5 working days as all product is manufactured to order. It will then be dispatched using your chosen shipping method. Our transport team will call you to inform you of when delivery will be made, so please ensure that you can be reached on the contact number(s) provided.
Customers who bought this product also purchased
AdBlue® 220L drum

Landowner Blue AdBlue® in 220 litre drums; ideal for industrial, commercial and agricultural customers who require lower volumes of AdBlue®

Adblue® Barrel Pump (Basic)

The AdBlue® Barrel Pump (Basic) is suitable for low volume applications, and can also be used to dispense AdBlue® from barrels where there is no power available.
AdBlue® 10 litre can

Landowner Blue AdBlue® supplied in 10 litre is an easy way for consumers to to up their  passenger vehicles or commercial vehicles with AdBlue®.

AdBlue® 20 litre can

Landowner Blue AdBlue® in 20 litre cans is the perfect solution for commercial customers who wish to carry a 'top-up' inside trucks or for those who need to AdBlue® in locations where pumps and other options are not available.