Electric AdBlue® dispensing pump for 1000 litre IBC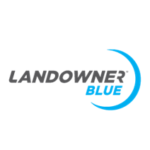 An electric AdBlue® pump is a great way to dispense Landowner Blue from 1000 litre IBC's that feature a top 'CDS' outlet. Using an electric pump is a professional solution for ensuring a quality delivery of product into the AdBlue® tank.
£681.60 – £1,183.20 inc. VAT
£568.00 - £986.00 ex. VAT
| Option | Price per Option |
| --- | --- |
| Basic Pump – 230V | £681.60 inc. VAT |
| Basic Pump – 110V | £817.20 inc. VAT |
| Pro Pump - 230V | £1,047.60 inc. VAT |
| Pro Pump – 110V | £1,183.20 inc. VAT |
x
Enquiry Form
Please fill out the details below and we will come back to you with a price within 24 hours.
Landowner Blue is proud to supply the Suzzara Blue AdBlue® IBC pump which is a plated Piusi pump kit designed for the dispensing of AdBlue®. The product features a self-priming AdBlue® pump, which is mounted to a stainless steel plate, allowing it to simply hook over the metal cage on an IBC; the inlet hose is then connected to the top outlet on IBC's that feature a top CDS system (all Landowner Blue IBC's are compatible). This simple operation allows the pump to easily be moved from one IBC to another.
These Italian manufactured IBC AdBlue® pumps are renowned in the market for their quality, as well as their additional features such as the handy hose and nozzle support complete with drip catcher.
There are Pro and Basic models available of the electric AdBlue® pump; the difference being that the Pro comes with an automatic nozzle, flow meter and 200 micron filter, whereas the Basic has a manual nozzle and no metering option, acting as a more cost effective option.
The pumps are also available as either 230V or 110V so please ensure that you choose the one most suitable for your application.
Features of the Suzzara Blue AdBlue® IBC Pump Kit:
Self-priming membrane AdBlue® pump
Stainless steel mounting plate
Flow rate: 32ltr per minute
6m delivery & 1.5m suction hose
SEC connector
Hose & nozzle support with drip catcher
Pro version with auto-nozzle & K24 meter
Basic version with manual nozzle
Fittings for installation
Product models and features:
Model
Description
Suzzara Blue Pro IBC AdBlue® Pump Kit 230v

Pro Pump 230V

Membrane AdBlue transfer pump
Max Flow (lpm) – 32
230v
Flow Meter – K24
Nozzle Type – Automatic
Suction Hose – 1.5m
Dispensing Hose – 6m
Suzzara Blue Basic IBC AdBlue® Pump Kit 230v

Basic Pump – 230V

Membrane AdBlue transfer pump
Max Flow (lpm) – 32
230v
Nozzle Type – Manual
Suction Hose – 1.5m
Dispensing Hose – 6m
Suzzara Blue Basic IBC AdBlue® Pump Kit 110v

Basic Pump – 110V

Membrane AdBlue transfer pump
Max Flow (lpm) – 32
110v
Nozzle Type – Manual
Suction Hose – 1.5m
Dispensing Hose – 6m
Suzzara Blue Pro IBC AdBlue® Pump Kit 110v

Pro Pump – 110V

Membrane AdBlue transfer pump
Max Flow (lpm) – 32
110v
Flow Meter – K24
Nozzle Type – Automatic
Suction Hose – 1.5m
Dispensing Hose – 6m