L-CBF BOOST™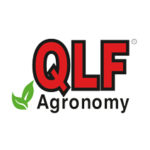 L-CBF BOOST™ from QLF Agronomy is the No. 1 Liquid Carbon Based Fertiliser and is suitable for use across a wide range of crops.
£675.00 ex. VAT
3-5 working days to manufacture
| Quantity | Price per 1000L |
| --- | --- |
| 1000 litres (1 x IBC) | £675.00 |
| 2000 litres (2 x IBC) | £635.00 |
| 3000 litres (3 x IBC) | £635.00 |
| 4000 litres (4 x IBC) | £635.00 |
| 5000 litres+ (5+ x IBC) | Get a quote |
x
Delivery enquiry
Please fill out the details below and we will come back to you with a price within 24 hours.
Description Item
L-CBF BOOST™ brings readily available carbon and other growth factors to the soil biology. It works by feeding the microbes in the soil, hence promoting the health of the soil leading to improved nutrient availability for the growing plant. Extensive use on farm and commercial enterprises over the last 7 years, along with independent and university trial work has demonstrated significant yield responses across a wide variety of crops.
L-CBF BOOST™ is applied to all crops and is a safe, simple and cost effective way of providing readily available carbon to complement an existing fertiliser plan.
For more information on L-CBF BOOST™ please click here.
Brand
QLF Agronomy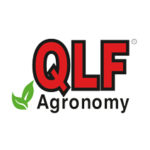 Analysis
| | | |
| --- | --- | --- |
| | w/w% | w/v% |
|   Total Nitrogen | 4 | 5.2 |
|   Phosphorus pentoxide soluble in water | 0 | 0 |
|   Potassium Oxide soluble in water | 3 | 3.9 |
|   Sulphur (S) | 2 | 2.6 |
Includes complex carbon sources, yeasts, and other microbial growth factors
Product Benefits
L-CBF BOOST™ has been shown to bring the following benefits:
Improved nutrient availability
Stimulates the soil microbes and builds long term soil fertility
Increased yield potential with reduction in environmental impact
Provides a complex carbon source to improve long term organic matter building and residue decomposition
Improves the efficiency of nitrogen (and P and K)
Softens the impact of nitrogen fertiliser on the soil biology
Reduces the risk of crop scorch
Application
L-CBF BOOST™ can be applied in the following ways:
Sprayed on as a separate application
Applied with a range of agrochemicals or liquid fertilisers.
Foliar applied
In furrow
Application rates are generally at a rate of 20 litres per hectare or 8 litres per acre hence 1000 litres will provide a single application to 50 hectares / 125 acres. QLF Agronomy detail the specific application rates and timings for each crop type here.
Discounts are available on multiple IBCs purchased but for volumes greater than 4,000 litres bulk deliveries are generally more cost effective.
*For more information regarding specific application rates, methods, mixing and handling information, please speak to a QLF L-CBF representative here
Please provide 3-5 working days as all product is manufactured to order. It will then be dispatched using your chosen shipping method. Our transport team will call you to inform you of when delivery will be made, so please ensure that you can be reached on the contact number(s) provided.
Customers who bought this product also purchased
AdBlue® 220L drum

Landowner Blue AdBlue® in 220 litre drums; ideal for industrial, commercial and agricultural customers who require lower volumes of AdBlue®

Adblue® Barrel Pump (Basic)

The AdBlue® Barrel Pump (Basic) is suitable for low volume applications, and can also be used to dispense AdBlue® from barrels where there is no power available.
Deionised water 20 litre can

20 litres of deionised water is perfect for the occasional commercial user or for those that require a mobile storage solution.

AdBlue® 10 litre can

Landowner Blue AdBlue® supplied in 10 litre is an easy way for consumers to to up their  passenger vehicles or commercial vehicles with AdBlue®.