L-CBF TERRA FED™ – 1000 litre IBC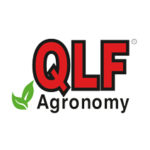 L-CBF TERRA FED™ from QLF Agronomy is an Organic, Soil Association approved Liquid Carbon Based Fertiliser for use across a wide range of crops.
£1,113.60 inc. VAT
£928.00 ex. VAT
| Quantity | Price per 1000L |
| --- | --- |
| 1000 litres (1 x IBC) | £928.00 |
| 2000 litres (2 x IBC) | £908.00 |
| 3000 litres (3 x IBC) | £908.00 |
| 4000 litres (4 x IBC) | £908.00 |
| 5000 litres+ (5+ x IBC) | Get a quote |
x
Enquiry Form
Please fill out the details below and we will come back to you with a price within 24 hours.
L-CBF TERRA FED™ is a fully Soil Association approved organic product allowing organic farmers and growers to benefit from Liquid Carbon Based Fertilisers.
L-CBF TERRA FED™ offers a source of quality plant nutrients combined with an excellent carbon source. The high sugar in L-CBF TERRA FED™ helps to stimulate soil biology and vigorous plant root growth whilst providing a safer, more effective and more efficient nutrient utilisation of N-P-K. Plants receiving added sugars may also benefit from increased cell wall strength, providing a better first line of defence against disease and insects.
Analysis
| | | |
| --- | --- | --- |
| | w/w% | w/v% |
|   Total Nitrogen | 0 | 0 |
|   Phosphorus pentoxide soluble in water | 0 | 0 |
|   Potassium Oxide soluble in water | 2 | 2.6 |
|   Sulphur (S) | 0.2 | 0.3 |
Includes natural N-P-K Sources, complex carbon, yeasts and microbial growth factors
Product Benefits
L-CBF TERRA FED™ has been approved for use and certified as an Organic product by the Soil Association for use within organic farming systems. As such, the benefits of QLF Agronomy's Liquid Carbon Based Fertilisers can be realised by organic growers and can include:
Improved nutrient availability
Enhanced biological function
Enhances root development
Versatile, convenient, consistent in a user friendly package
Application
L-CBF TERRA FED™ is water miscible, allowing it to be applied through any type of sprayer nozzles and liquid fitted planters. Application rates* will depend on soil and crop nutrient needs however typical rates applied are 20 litres per hectare or 8 litres per acre hence 1000 litres will provide a single application to 50 hectares / 125 acres.
L-CBF TERRA FED™ can be:
Sprayed on as a separate application
Applied with a range of agrochemicals or liquid fertilisers.
Foliar applied
In furrow
*For information regarding specific application rates, methods, mixing and handling information, please speak to a QLF L-CBF representative here
Delivery
Please provide 3-5 working days as all product is manufactured to order. It will then be dispatched using your chosen shipping method. Our transport team will call you to inform you of when delivery will be made, so please ensure that you can be reached on the contact number(s) provided.
Please note, we are currently unable to ship to Northern Ireland.