Premium Rotary Manual AdBlue™ Pump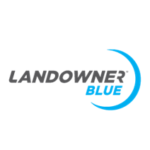 A premium manual AdBlue™ IBC pump for dispensing without access to power or in smaller quantities.
£273.60 inc. VAT
£228.00 ex. VAT
x
Enquiry Form
Please fill out the details below and we will come back to you with a price within 24 hours.
The Piusi Premium Rotary Manual AdBlue™ Pump is ideal for transferring AdBlue™ from an IBC where there is no power available or where smaller quantities are used.
This Piusi pump has a Stainless Steel outer casing for durability and it also benefits from a very smooth operation as a result of its rolling hand grip and quality internals.
Designed specifically as AdBlue™ IBC pump, the plate mounted kit includes the suction and delivery hose and swivel dispensing spout with an on/off valve to prevent dripping. The pump can be fitted to top or lower IBC bars, giving greater flexibility for mounting.
Features of the Premium IBC AdBlue™ Hand Pump Kit:
Rotary type AdBlue™ IBC pump
Max flow rate: 380ml per revolution
Stainless steel outer pump casing
IBC bracket for fitting to lower IBC bars
3m delivery hose & 2m suction hose
SEC connector
Plastic & stainless steel swivel spout with on/off valve
Delivery
Product is in stock.
If ordered along with an IBC or barrel of product, delivery will be charged and delivered at the same time as the IBC / Barrel.
For single items, orders placed by 11.00 am will be delivered next working day delivery; if after 11 am, the order will be delivered within 2 – 3 working days.
Please note, we are currently unable to ship to Northern Ireland.